Eventide and other stuff > Eventide Eclipse: The Cascading Echoes Tales Library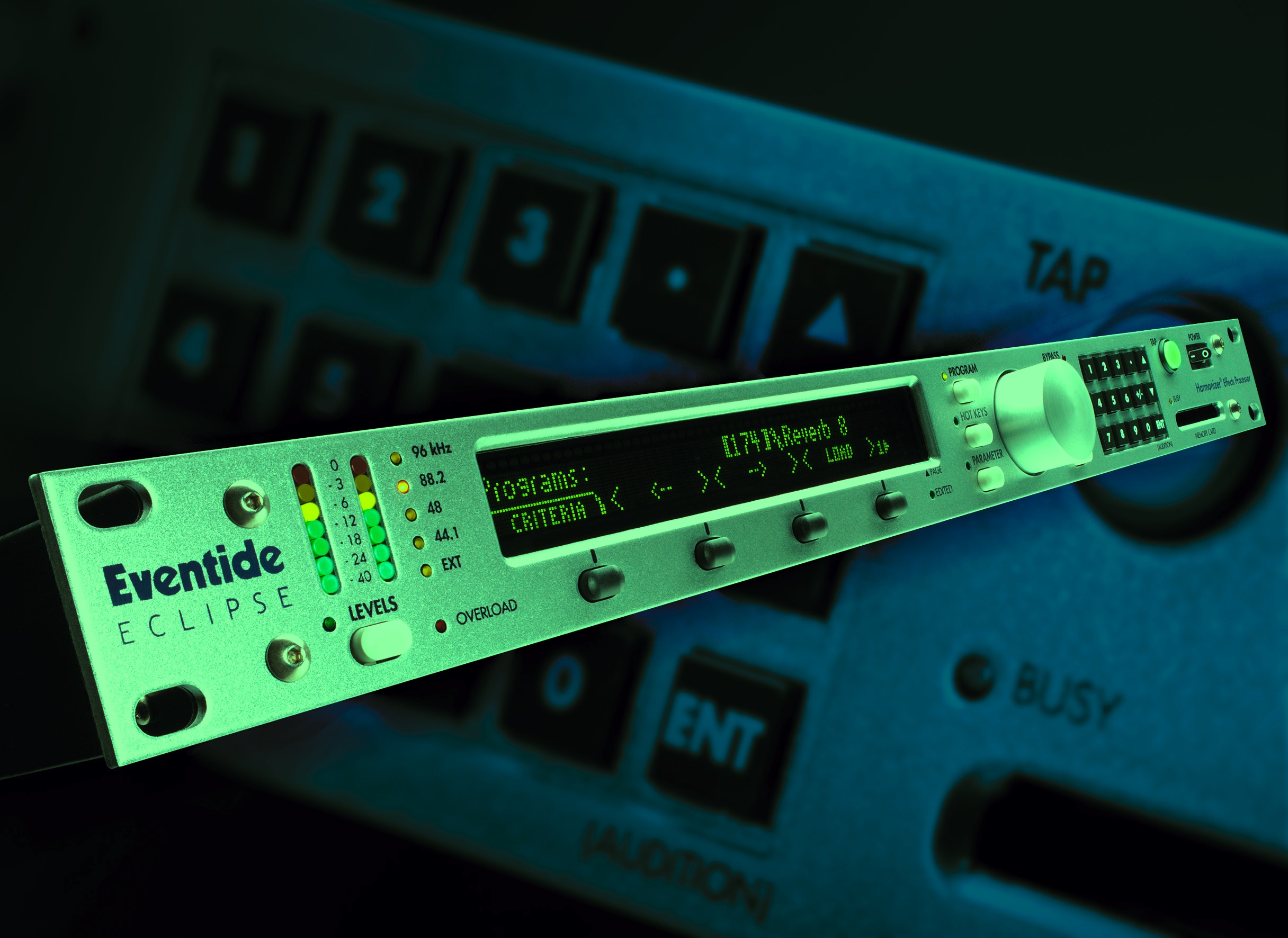 A short but intense trip into spaces created by the ECHO.
Groups of delays are running in series or parallel cascades. Post processing may also be applied to a single set of echoes for dense textural colors. Studio Reel to Reel tape echo is something else you will find here... with its silky hypercombs regular chorusing can't deliver. Math demons inspire Paradiddles and Golden Ratio cascades... polyrhythmic spatial beds. More math cracks the chorus efx for mild and classic 90° or 180° sweep patterns. And a lot more is available in this mini collection.
A studio class processor, running at the proper voltage for +4dBu line levels, processing stereo signals is what you deserve. Your stomptoys simply can't deliver this kind of tone and sound design depth. It's all about accuracy here... not forums fanboys trends. Please run your Eclipse in full wet mode, in parallel routing to your dry signal, thru a line level mixer... for the best results this outstanding piece of hardware is designed for.